Banking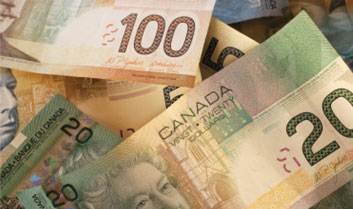 Saving for Your Future Dreams
We have strong referral relationships with Manulife Bank and Manulife Trust to help you with all your banking needs. Contact Stratego Financial/Manulife Securities Incorporated to discuss your banking options.
Manulife Bank
A bank account like no other in Canada, the Manulife Bank Advantage Account pays you a premium interest rate on every dollar in your account. Manulife Bank has five versions so you can choose the one that's right for you:
Advantage Account*
Business Advantage Account
$US Advantage Account
$US Business Advantage Account
Registered Advantage Account
*Advantage Account is offered through Manulife Bank of Canada
Manulife Bank Advantage Account, Manulife and the block design are registered trademarks of Manufacturers Life Insurance Company and are used by it and its affiliates including Manulife Bank of Canada.
Do you have a plan for debt elimination?
When most people think about retirement planning, they think of building a retirement nest-egg through RRSPs and pension plans. While these are key pieces of the puzzle, it's important not to forget about another important element of retirement planning - debt elimination. After all, the less you spend on interest payments, the more you can allocate to your retirement savings.
A debt-elimination plan doesn't have to be complicated. But you should have one or you'll likely be in debt longer than you have to. There are a few simple strategies for getting out of debt sooner, such as:
Building extra debt payments into your budget.
Consolidationg all of your debts at the lowest rate possible.
Using your income and savings to automatically reduce your debt (without giving up access to that money).
When you're planning for retirement, don't forget about the impact that your debt has on those plans. With a strategy for becoming debt-free sooner, you may even be able to retire earlier than expected. I'd be happy to help you develop a debt-elimination strategy that complements your overall retirement savings strategy.
Give me a call if you'd like to discuss how you can be debt-free sooner.
Referral Product: Manulife Bank offers an account that could save you thousands. I am authorized to refer you if you're interested.
https://hermes.manulife.com/Canada/wmBankingPub.nsf/Public/bank_sitelet