About Us: Our Process
Your satisfaction is our highest priority. Our financial advisors will guide you every step of the way in helping you build the life of your dreams. At Stratego Financial / Manulife Securities Incorporated, we strive to make financial planning easy to understand and easy to manage through our Five Step Process: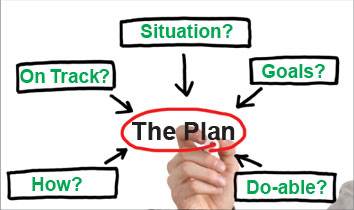 STEP 1: What Does Your Current Situation Look Like?
In our first meeting, we'll review your net worth (assets less liabilities) to get a better picture of where you're at today. We'll also analyze your cash flow (what you make versus what you spend) to determine whether you're a spender or saver.
STEP 2: What Do You Want Your Future to Look Like?
We will also assess your hopes, goals and dreams. We'll talk about you and your dream lifestyle, learn more about your risk tolerance, and map your time horizons for investing. We'll prioritize your goals and build a game plan to help you achieve them.
STEP 3: Can You Reach Your Goals?
After looking at where you are now financially, we will set up a second appointment to determine whether your goals are achievable in the time frames you've decided on. Typical goals might be retiring in 10-15 years, buying a franchise within 1 year, or purchasing an investment property within 3-5 years.
STEP 4: How Will You Achieve Your Goals?
We will look at your investment mix to determine the best financial solutions to accomplish your goals with minimal risk. We'll also review your timeframes and assess your abilities to fund your goals. As we build your strategy, we'll adjust the parameters to find the optimal solutions to achieve your objectives.
STEP 5: How Will You Stay on Track?
Life happens. So it's not uncommon for us to modify or adjust our goals and time frames over the years or even a few months. By meeting regularly- typically at least once a year- we can review your most current situation and adjust your game plan accordingly. We'll also create risk mitigation strategies to protect your business and provide for you or your loved ones should something catastrophic happen to you.
Whether you're a Retiree, Pre-Retiree, or a Business Owner, we'll make sure that you have a strategy in place for all that life may throw at you. When you're ready to start Step 1, we'll just be a phone call away!